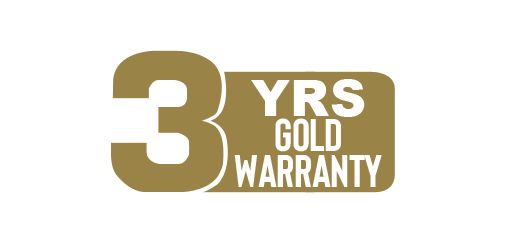 Casio 3 Year Gold Warranty
Save 84%
Special Price
$7
Regular Price
$44
Casio
In Stock
Shipped immediately on all weekdays when ordering before 15.00(CET)
We have been authorized as an official Casio Premium-reseller, and that means that all customers that purchases their Casio watch from us, can buy the Casio gold card. The Gold card extendes the warranty to be valid for 3 years, instead of the standard 2 years!

Product added to cart!
Product Description
Please note that the warranty does NOT include:

- Damages caused by water, if the watch isn't labeled (at least) 3 ATM.
- Bracelet/strap, glass, battery or crown.
- Damages caused by misuse/abuse or other careless/inappropriate handling.
- Damages caused by unauthorized opening/repair.


All complaints should be documented with Casio gold card + the receipt that came with the purchase.

The warranty does not restrict any of the rights that is law in the country where we sold the watch.

Delivery
Delivery info coming...
Specifications
Specifications

| | |
| --- | --- |
| Modelnumber | casiogoldworld |
| EAN | 01458921457560 |
| Brand | Casio |
Size Guide

How is the size of the watch measured?
The diameter
The common term is diameter, but since not all watches have circular watch cases, the diameter is actually the width measured from left to right. Note that some manufacturers include the crown (to set the clock) and the buttons when measuring the width, but we try to standardize all the watches by not including the crown as part of the measured width.



Case Thickness
The thickness - or height of the watch in profile - is indicated by measuring the watch from top to bottom as illustrated below. By comparison, a 1-euro coin is 2.33 millimeters thick.
One usually defines the watches with these numbers:
Slim: 4-6 millimeter
Normal: 6-12 millimeter
Big: 12-14 millimeter
Oversize: 14-18 millimeter